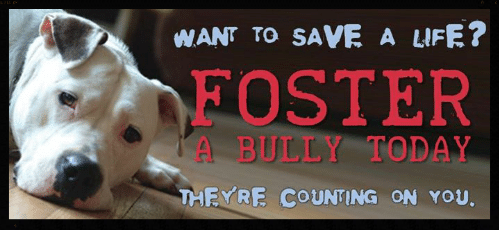 PRE-SCREENING FOSTER / ADOPT FORM
WHILE THIS IS A PRE-SCREENING FORM AND NOT FOR A SPECIFIC RESCUE, WE ASK THAT YOU FILL OUT THE FOSTER AND OR ADOPTION PRE-SCREENING APPLICATION TO THE BEST OF YOUR ABILITY, AND WE WILL MATCH YOU UP WITH A PITBULL WHO NEEDS SOMEONE JUST LIKE YOU!
Thank you for your interest in fostering or adopting a dog in need!!