Join the Full-Bulls New England Community!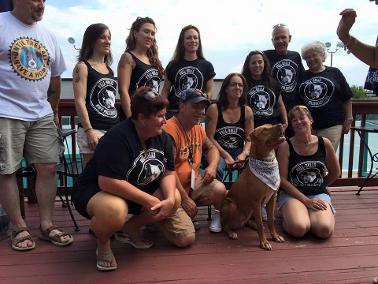 Welcome, and thank you so much for your interest in our beloved bully breeds! A "bully breed" is a slang term that loosely refers to any dog breed of bulldog ancestry, chief among them, the American pit bull terrier. Full-Bulls New England has a special affinity for any breed that is discriminated against.

All breeds and ages are welcome at our events! You need not have a bully to be part of our group, only a love of them! Every committed member matters. Whether you're in MA, ME, NH, or VT, help activate the Full-Bulls in your town by joining our Outreach Group! You can follow the Full-Bulls community on Facebook at https://www.facebook.com/FullBulls?ref=h!
Thanks again! We look forward to meeting you!
-The Full-Bulls New England Team~